Here at Greenwich Volleyball Club we offer elementary through high school programs, competitive club teams, and also welcome practice players.
Our volleyball program focuses on fundamentals, teamwork, and fun!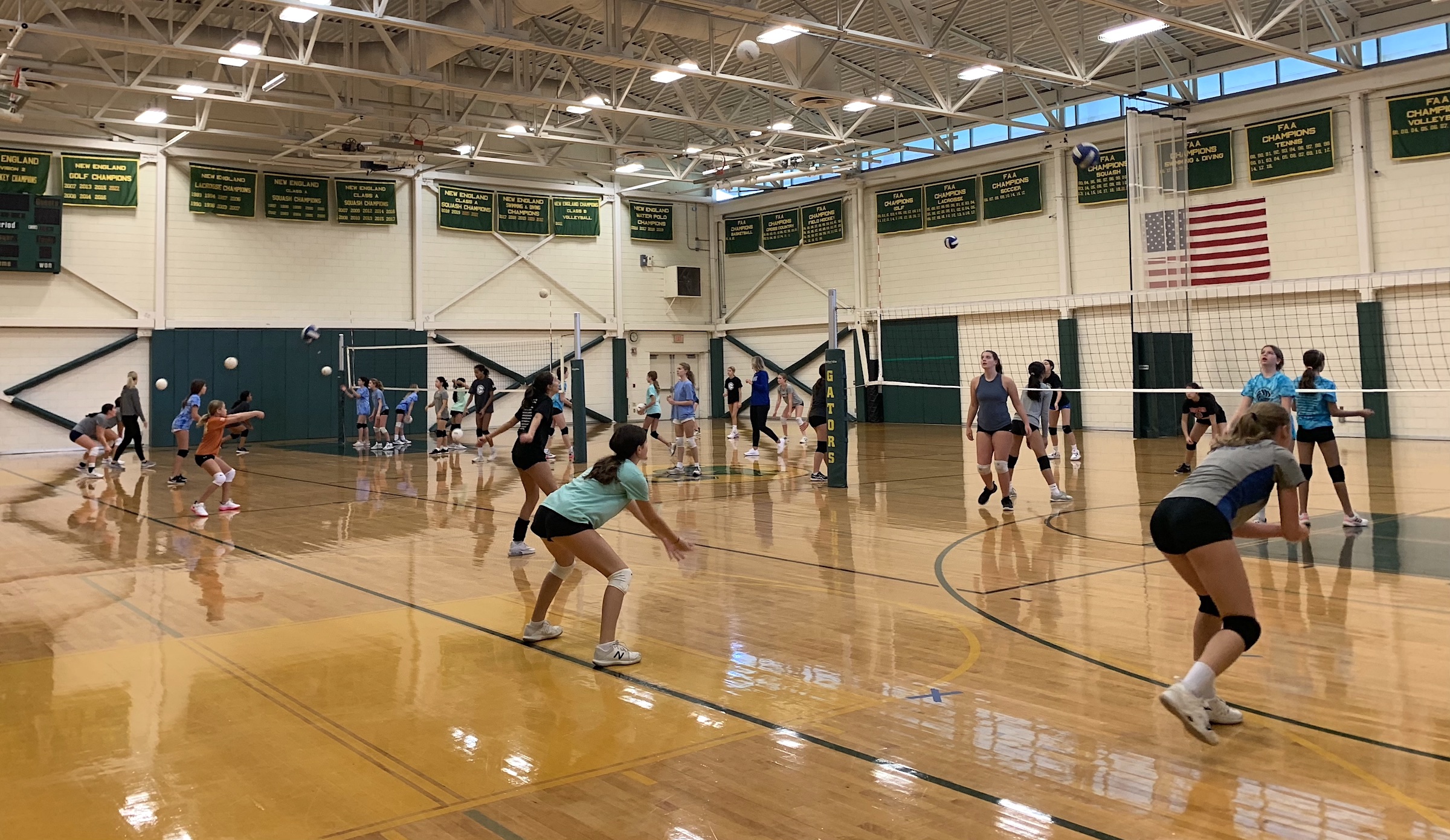 Our Story
Coach Christy Girard founded Greenwich Volleyball Club in 2015. After a thorough search of competitive volleyball clubs in the Fairfield County area for her children, Coach Girard found they lacked in teaching strong fundamentals (especially for the younger age groups), the importance of teamwork, and experienced coaches. Her goal became to start a club at the grassroots level that did not focus on profit, but instead put its energy into developing the game of volleyball, raising the competitive standards in our area, and consequently encouraging the love of the game to all.
GVC's culture of sportsmanship, respect, hard work, and discipline is evident at every practice and competition. What makes this club great is the cohesiveness between coaches, players, and parents. This relationship led to our motto:
"Tenacity, Teamwork, Triumph!"
Coach Girard surrounds herself with like-minded coaches that have grown up with a love for volleyball and a want to share their knowledge and passion for the game. GVC coaches are from all walks of life but what we share is a competitive drive, a desire for learning, and a devotion to our club and its players.
Greenwich Volleyball Club does not only aim to produce great volleyball players but great people as well. At the start of every season, Coach Girard will give every girl trying out the same speech - "I am here to teach you volleyball, but I am also here to teach you to be a good person. I am here to make you a better teammate, a better friend, a better woman, sister, daughter, but most of all, a better you." Coach Girard continues to pour all her love into GVC so that players in this area can have the best possible athletic experience, with excellent coaches, at an affordable price.
Get in Touch


Club Director Christy Girard:
greenwichvolleyballclub@gmail.com
(203) 496 - 9503
Communications Director Paloma Corrigan:
pcorrrigangvc@gmail.com