1. Do I have to be a USAV and NERVA member?
YES! All players must be BOTH USAV and NERVA members in order to participate in ANY GVC program, tryout, or team.
NOTE: A TRYOUT MEMBERSHIP IS ONLY GOOD FOR TRYOUTS, IT IS NOT VALID FOR OUR OTHER PROGRAMS
2. What should I bring?
We strongly encourage volleyball shoes. This protects your ankles for the lateral movement needed for volleyball. Squash and basketball shoes may be an alternative.
Knee pads are encouraged but not required.
Water bottle (we have filtered water stations).
We ask that GVC attire be worn. They will receive a GVC t-shirt at the beginning of each program.
You may also purchase more in our Team Store.
3. I can't remember what my daughter is signed up for. How can I check?
Sign into your LeagueApps account (on the GVC page) and check your dashboard; your child's "activities" or program(s) she is signed up for will be visible there. You can also see a calendar view by clicking on "My Schedule" on the side of your dashboard.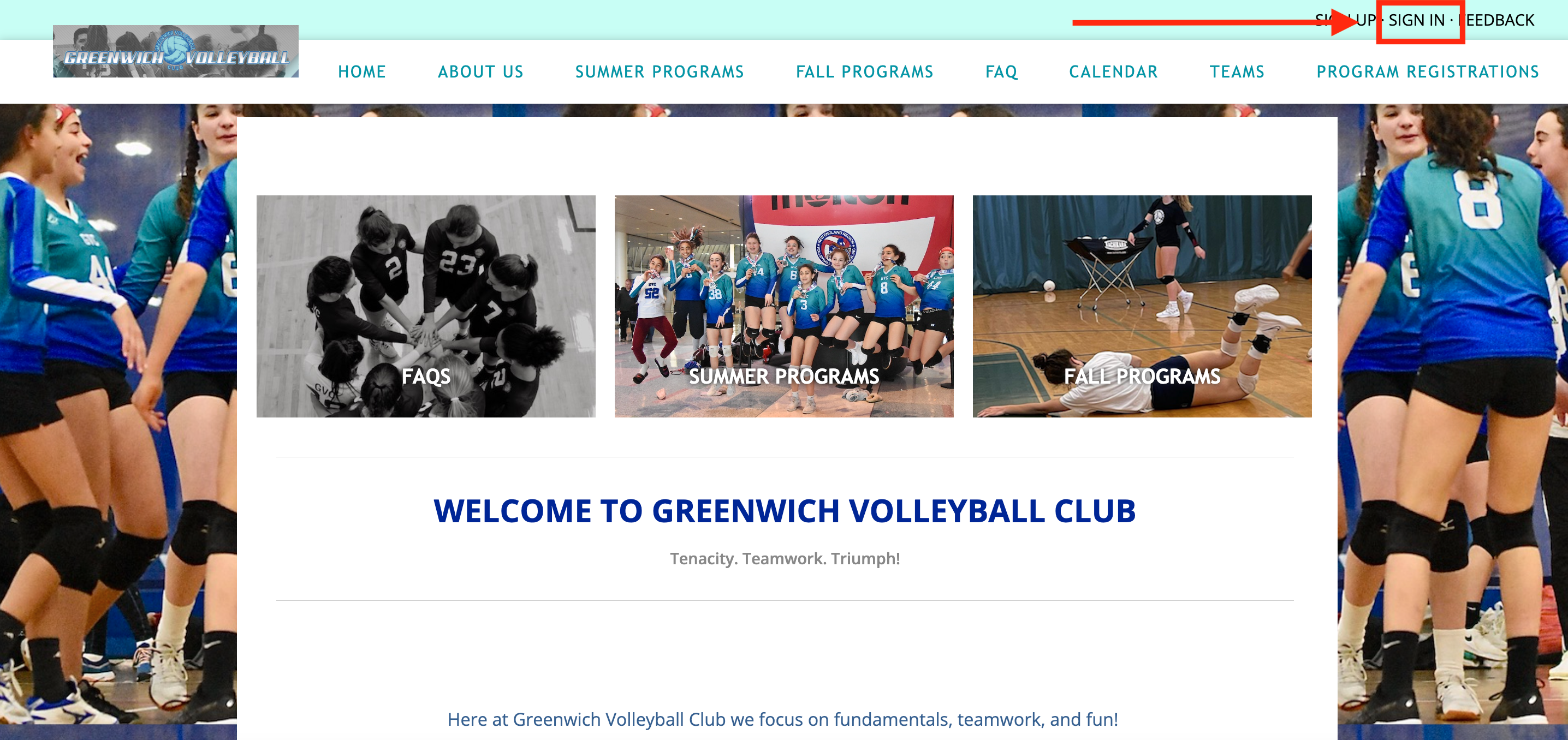 4. When do I have practice and what do I do if I miss a practice?
Please look at our calendar or your program's page to see if there is practice! YOU are responsible for knowing the dates you signed up for.
You are not required to advise us if you are missing practice unless you are on a travel team.
We do not offer make-ups or nor will we move you around to another program. We plan our practices and coaching staff in advance; we cannot accommodate switches with so many players.


5. What programs do you offer?
Team Programs - We have travel team programs that average 10 travel players and 2-3 practice players. Both have tryouts during the same time. Tryouts are in November of each year. Practices begin after Thanksgiving and end in early May.
Developmental programs - Developmental programs are weekly clinics scheduled by SEASON (fall, winter, spring, and summer). There are no tryouts. Space is limited, however we do have ROLLING ENROLLMENT that is pro-rated as long as there is space. Look for the tab under the appropriate SEASON for more information.
PLEASE look at the CALENDAR and REGISTRATION pages for dates! There are some dates that do not have practices due to tournaments or school conflicts. And YES, we DO have practices on some holidays!
6. What is the difference between a PRACTICE PLAYER and TRAVEL PLAYER?
Both are tryout positions.
Travel players go to tournaments. We average 10 travel players per team.
Practice players practice with the team but do NOT travel. The cost of a practice player is less because it is just for the practices, not tournaments. Practice players may be asked to travel if needed.
Players may ask to be a practice player based on their schedule OR if they did not make the top number of team players.
Make sure to REGISTER AS A PRACTICE PLAYER if they can only be a practice player!
7. What age group is my daughter and can I try out for a different age group?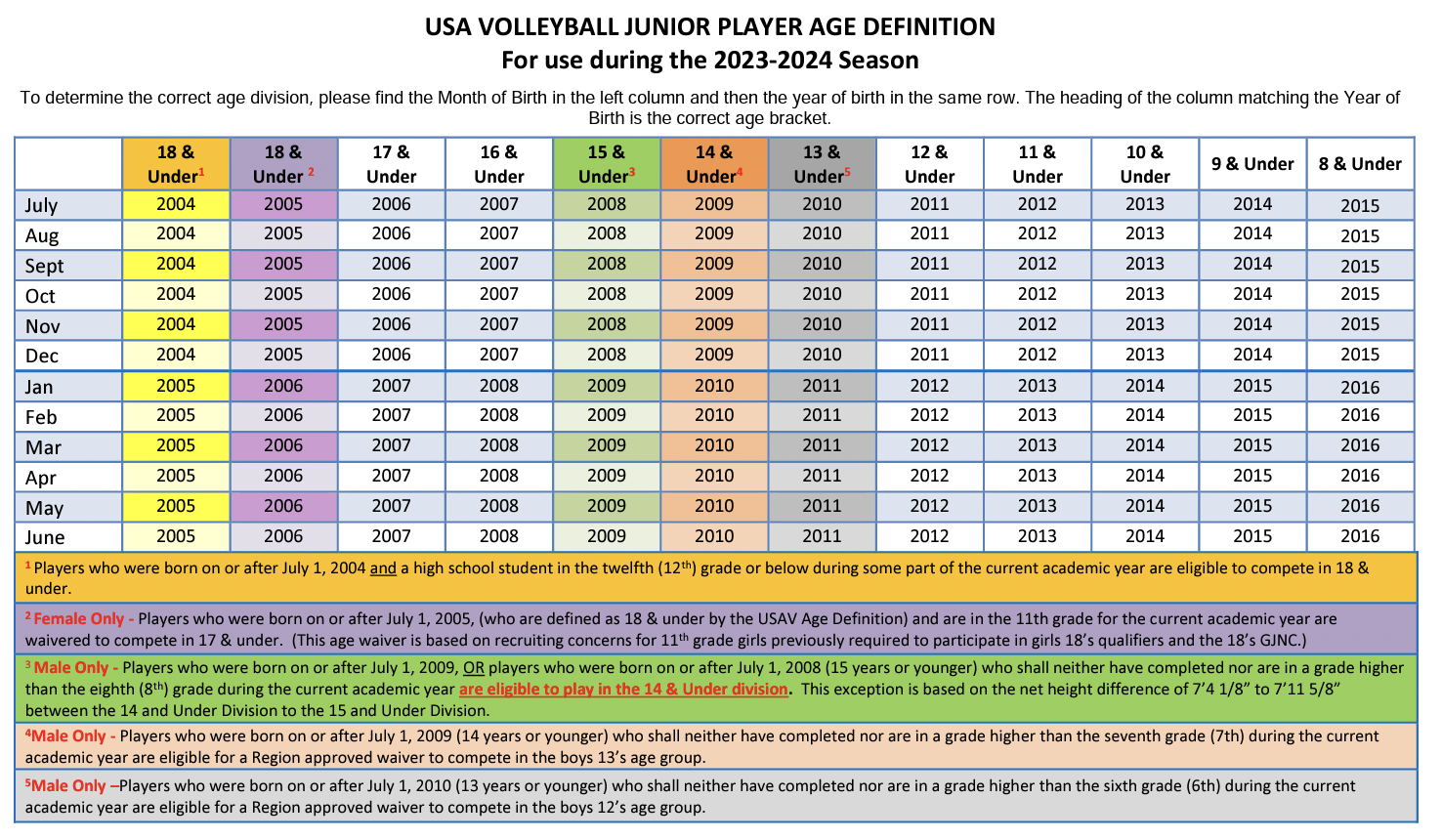 We try to place players on the team that is best for them, the team, and the club. You can play UP on an older team but you cannot compete on a team that is younger than you (See age chart). Our tryout registration will automatically place you into the tryout based on your age.
If you are requesting a different age group contact us.


8. When will I find out if I made a team?
We send acceptance messages within a day or two of the LAST tryout. If someone does NOT accept the spot, we will contact the next player based on the tryout. This may cause a few more days delay.


9. What are the costs?
Each team's cost is based on the number of tournaments and practices. Travel costs are NOT included. Most tournaments have STAY to PLAY REQUIREMENTS so players must stay in the hotels the tournaments assign.
LOOK at the team's page to see the cost for that team.
For questions about refunds please review our Financial Policies.
10. When and where are the practices? What tournaments do they go to?
Look at the team's page for planned practices and tournaments
11. Where is drop-off and pick-up? Where can I park?
Most of the time drop-off, pick-up, and parking will take place in the Upper School parking lot. However, at times when there are school functions you may have to use the Lower School parking lot. Refer to the map for more details.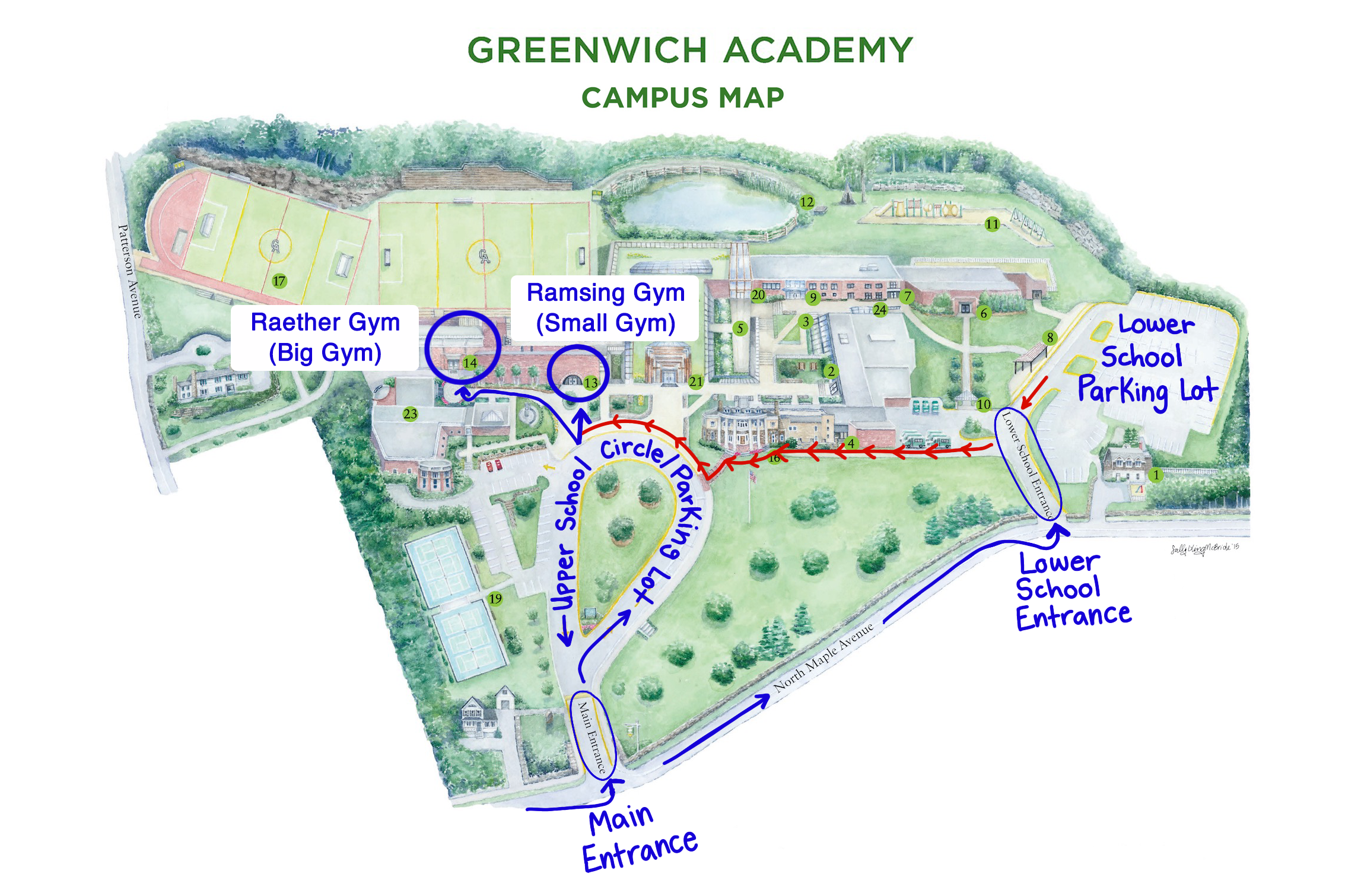 Please note that we follow the town of Greenwich's ordinance that states that no one may idle their car for more than 3 minutes. If you are waiting longer than 3 minutes to pick up your daughter please park and turn off your car. If you wish, you can come into the gym that your daughter is practicing in to watch and wait for her until she is finished.