Our main location is Greenwich Academy:
200 North Maple Avenue, Greenwich CT, 06830
Where is drop-off and pick-up? Where can I park?
Most of the time drop-off, pick-up, and parking will take place in the Upper School parking lot. However, at times when there are school functions or other conflicts you may have to use the Lower School parking lot. Refer to the map for more details.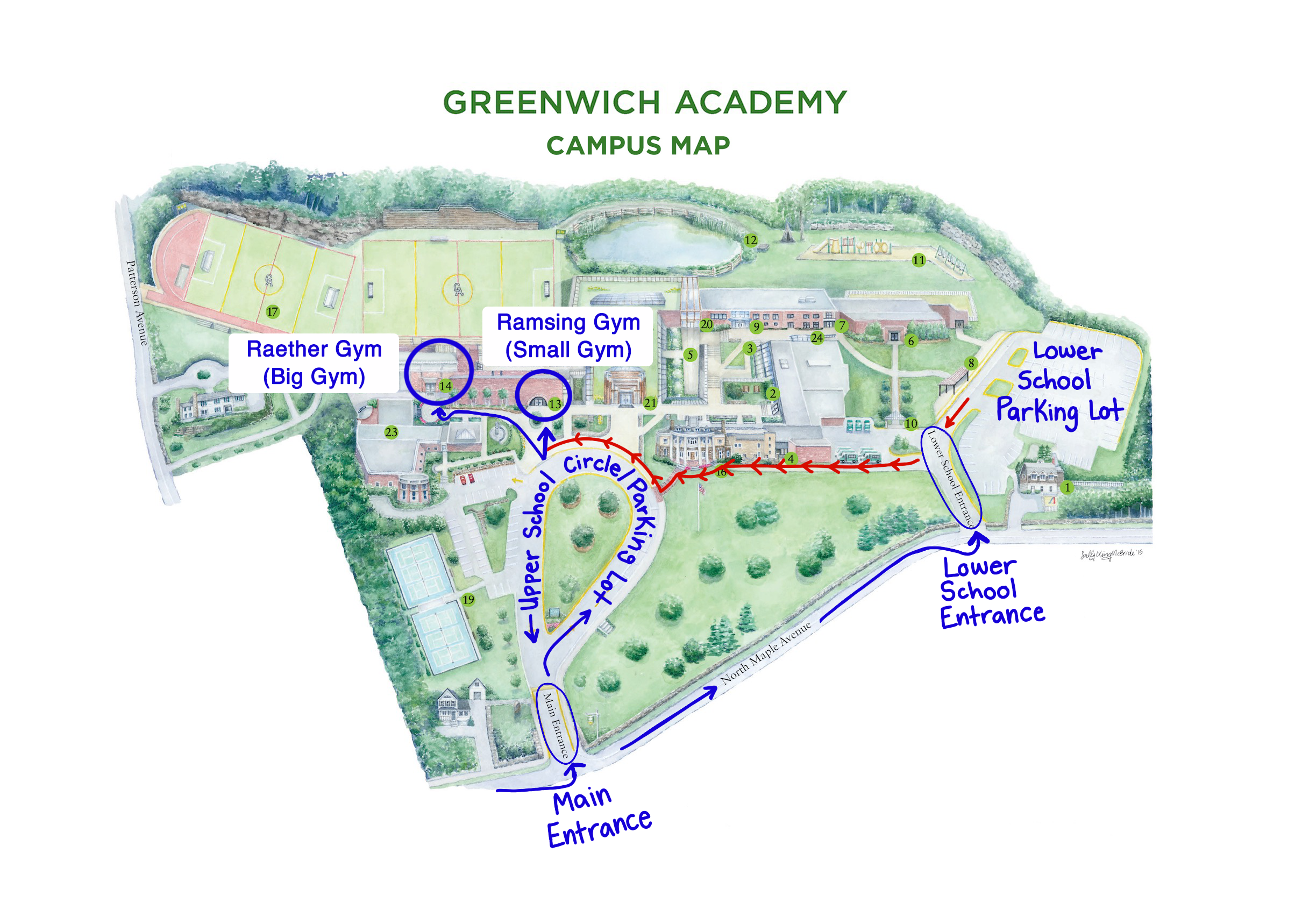 Please note that we follow the town of Greenwich's ordinance that states that no one may idle their car for more than 3 minutes. If you are waiting longer than 3 minutes to pick up your daughter please park and turn off your car. If you wish, you can come into the gym that your daughter is practicing in to watch and wait for her until she is finished.